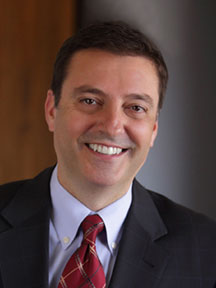 Christopher Peck, CEP®, CRPC®, CMP™
President
Christopher Peck is president of Peck Financial Group and has served clients throughout Greater Milwaukee since 1992. He specializes in helping people understand their complete financial picture, addressing investments, insurance, IRAs and 401(k) rollovers, and tax and estate planning.

Clients rely on Chris for intelligent wealth management strategies that help preserve assets, avoid probate, increase income and reduce taxes. His investment portfolio design strategy centers on each client's specific goals, risk comfort level and time horizon.

Through seminars, workshops and articles, Chris helps clients make confident decisions about retirement and estate planning. He provides insight and guidance on issues including Medicare and Medicaid, long-term care, and maximizing Social Security and income.

Chris stays on top of regulatory changes and economic trends through ongoing education. He is a Certified Estate Planner™ CEP®, a Chartered Retirement Planning Counselor™ CRPC®, and a Certified Medicaid Planner™ CMP™. He is also a multi-year winner of Milwaukee Magazine's Five Star Wealth Manager award.

Chris and his family live in the Milwaukee area, where his community commitments include the Gradient Gives Back Foundation, helping poor, distressed or underprivileged American families at risk of losing their homes. Chris is also an avid cyclist and occasional bass and harmonica player.